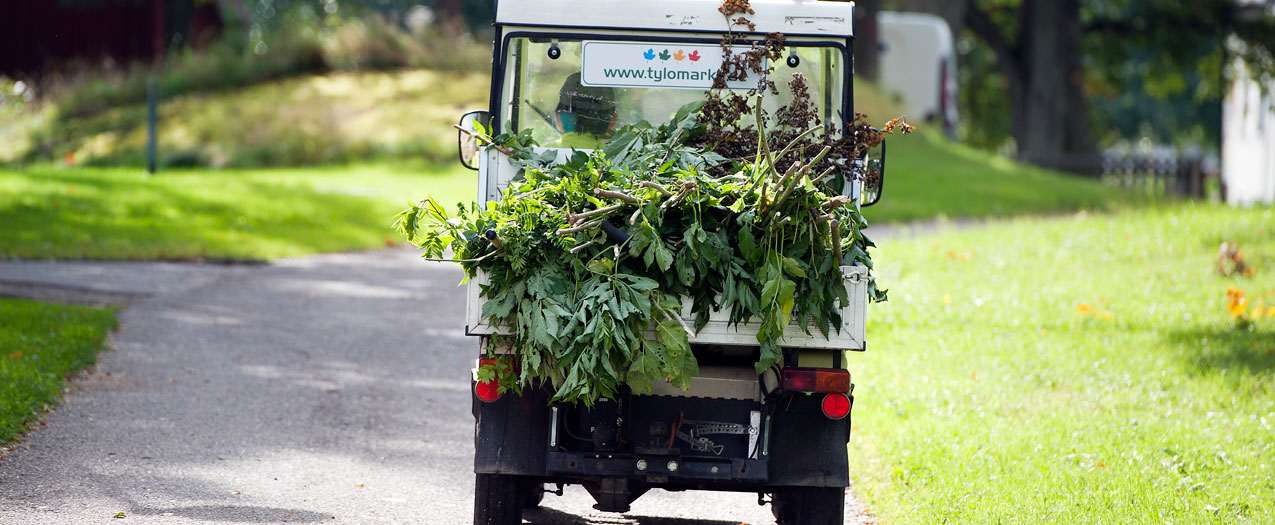 Welcome to Tylömarks
We create and improve outdoor environments for public administration and private organizations. With extensive experience, know-how and quality assurance, we offer you a wide range of services; all the way from maintenance of roads and park areas to specialized nature conservation.
Tylömarks Trädgårdsanläggningar AB was established in 1934 by Iwan Tylömark and was initially a mere and cultivated gardening company. Today, some seventy-five years later, we offer a wide range of services; from landscaping and construction work to nature conservation and park maintenance – all of which is of course ISO certified.
Whatever your needs are in terms of outdoor services, the chances of us being able to meet them are excellent. Below you find a small section of our services. For more detailed information, please feel free to contact us.
Landscape gardening
Gardening, landscaping, maintenance or tree work – we are happy to help with almost any type of assignment in the green area. And since we care a lot for the environment, all of our hand tools run on environmentally friendly fuel (Acrylate gasoline).
Planting projects
In addition to smaller plantations in roundabouts and parks, we also have the capacity and competence to take on really big plantations with appurtenant maintenance during periods of warranty.
Design / Construction landscaping
We manage most duties within the field of landscaping and construction – all the way from idea and design to planning and performance, or the different parts separately. Some examples are bricklaying, moulding, welding, laying of setts and pond construction.
Carpentry work
In addition to parks, road maintenance and construction assignments, our competence also embodies wood constructions and carpentry. Among other things, we design and construct flower boxes, trellises, pergolas, wooden decks and park benches.
Road maintenance
A great deal of our maintenance assignments are mere road contracts, where our responsibility is to keep roadways, squares and other hard surfaces intact, clean and accessible – to put it short; in top shape.
Winter maintenance
Many of our contracts comprise maintenance during the cold season, e.g. snow clearance, grit-spreading and the preparation of ice rinks. Of course you may just as well engage us for occasional assignments.
Tree care / Nature conservation
When working with trees and authentic nature areas, we have the ability to create synergism – and save money for you. We supply stocktaking and attendance plans as well as we perform all sorts of practical measures.